It is college and profession readiness if there is one area I want to see grow in my school therapy program. Today, I am sharing a great resource and a bulletin board idea.
Initially, I desire to share a book from Youthlight . Lisa King authored a terrific resource called How to Create a College Day . It was created specifically for grades 3-8 so it can be utilized by both elementary and middle school therapists.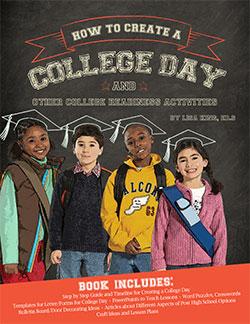 This resource consists of a CD. It provides a timeline for developing a college day in addition to lesson strategies and activities. It also includes concepts for bulletin board system and decorations. Letter templates and forms are currently created for you, and the CD includes powerpoints for both a class lesson and a stakeholder's discussion.
A Pre/Post Test is consisted of for collecting data. There is likewise a list of recommended speakers for the event.
I like the concept of students picking courses which is how they identify which speakers they want to hear. I likewise like the college day lunch idea where trainees welcome a family member who went to or participates in college to come have lunch. Everyone is motivated to use their respective college gear.
There are numerous excellent ideas: craft activities, reproducible sheets, door embellishing concepts and college preparedness posts. I think the ideas in this book might also be utilized when preparing a career day.
If you are preparing a college day or college week at your school, this book is a fantastic guide and an excellent resource. I am so thrilled to utilize it!
Bulletin Board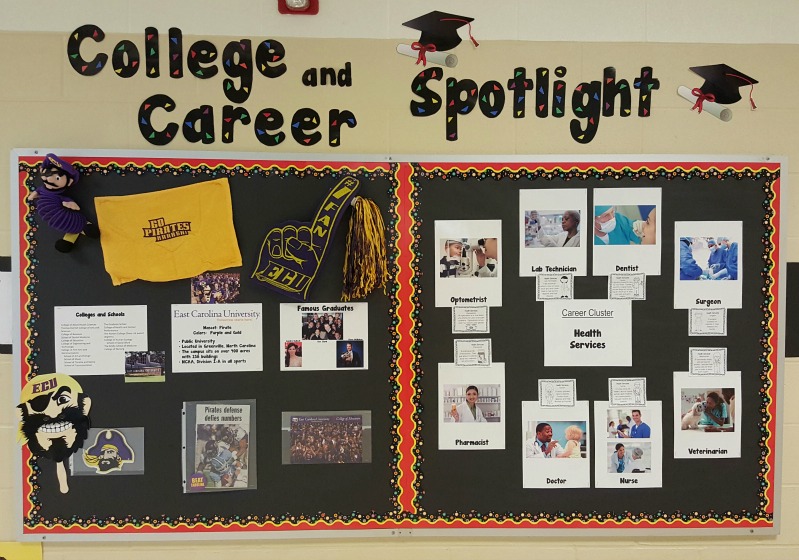 This bulletin board system is a screen I plan to alter at various points throughout the academic year. I understood from a school therapist I follow on twitter.(. @LFESCounselor. ) She developed a board similar to this at her school that she alters weekly. Be sure to inspect her out on Twitter. She shares great deals of great pictures and concepts from her program. My time always tends to avoid me, so I called my board College and Career Spotlight so I would not keep missing out on a weekly deadline … lol.( Note to self … It's time to alter the board!) I believe it's been well gotten. I started by creating and sending a google form requesting the names of universities and colleges participated in by our staff. The colleges I spotlight will come from that list. On the ideal side, I will focus on a specific career cluster. When the brand-new school year begins, I'll be most likely to survive all sixteen clusters. Hopefully I'll make it through.
More Job/Career Ideas & Resources
---
Another way the staff at my school promotes college awareness is by using college equipment on the last Friday of on a monthly basis.
Article source: http://savvyschoolcounselor.com/college-and-career-readiness/